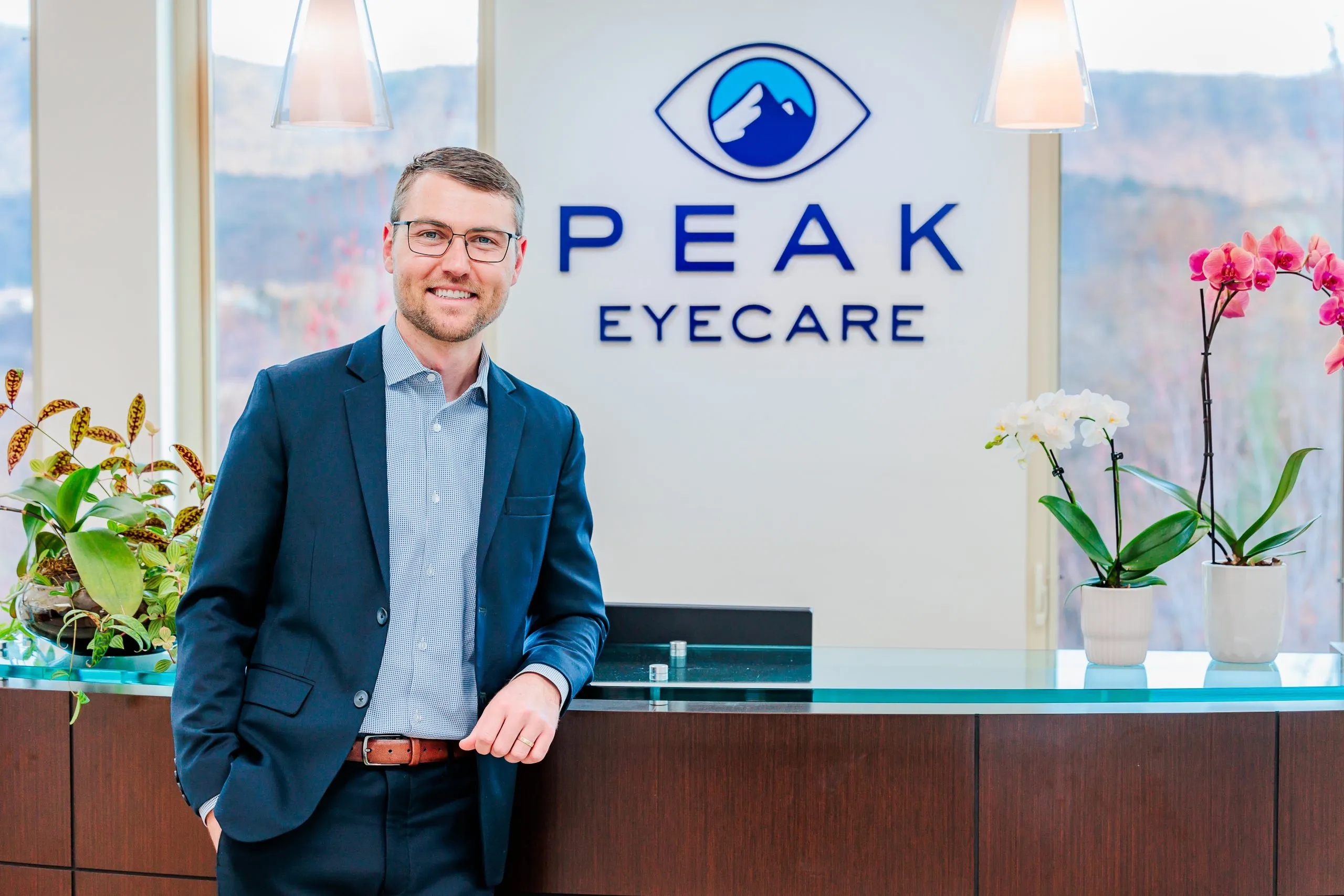 About Our Eye Doctor
Dr. Davis Capaccioli, O.D.
Dr. Davis Capaccioli completed his doctorate degree at the University of California at Berkeley, graduating with honors, after earning a B.S. in General Biology from the University of California at San Diego. He completed his four years of optometric training with clinical rotations in the Portland VA and Palo Alto VA Healthcare Systems. 
Upon graduation, his UC Berkeley clinical instructors chose him as the recipient of the GP Lens Institute Clinical Excellence Award for his work in the fitting and care of contact lens patients.  Along with his extensive training in glaucoma, macular degeneration, and diabetic retinopathy management, Dr. Capaccioli enjoys working with specialty contact lenses, including scleral lenses for irregular and post-surgical corneas, and pediatric contact lenses to slow the progression of nearsightedness (myopia).  He is particularly passionate about Dry Eye Disease management, and created Peak Eyecare to provide premier dry eye treatment options. Dr. Capaccioli moved to the best place in the world in 2017 with his wife Kira, and welcomed their firstborn son Owen in 2023.