At Peak Eyecare, we strive to bring you the latest styles from the highest quality manufacturers around the world. Whether you want a classic look, or want something new and bold, you will find a frame that speaks to you in our optical showroom.
Gozaemon Masunaga began crafting optical wear in 1905 and his legacy continues. Masunaga handles every step of the creation in their eyewear collection, from the raw materials down to the final touches at the end of the production line. Each piece exudes quality craftsmanship and superior materials. Elegance and sophistication defines this collection of flattering eyewear.
Currently sold in over 50 countries, Orgreen was established in 1997 in Copenhagen by three entrepreneurial young guys. Long-time friends with a shared passion for street culture and extreme sports, they entered the world of exclusive eyewear with an excess of creative energy and innovative drive. A will to explore and innovate. Orgreen creates timeless, lightweight eyewear in impeccable quality with a distinctive edge of boldness and attitude through the expressive use of color, designed to enhance the individuality of the wearer.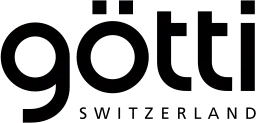 Since its founding in 1998, the focus has been on innovation, quality, and sustainability.
Frame styles created with that in mind are designed under the leadership of Sven Götti in
Switzerland. An unmistakable minimalist and harmonious design language is the
distinguishing common thread throughout the collection. It is an unequivocal expression of
stylistic confidence, quality, and Swissness. "It gives me great joy to be part of this endless universe of glasses. When I designed my first glasses over 25 years ago, it marked the beginning of a passion that remains to this day. The aesthetics, zeitgeist, materials, and fine mechanical solutions are all part of the recipe for beautiful glasses." – Sven Götti
Family-owned and operated, OVVO Optics produces entirely in Europe, with a factory that has been making frames for more than 30 years. Each OVVO frame is constructed from the highest grade materials and patented technologies and undergo 85 steps of meticulous craftsmanship with great precision and attention to details. OVVO's core material is a fusion of military-grade surgical steel with titanium, originally developed under secrecy by European metallurgical engineers for spacecraft and military projects. This hypoallergenic composite offers remarkable durability, lightness, flex memory, and heat resistance. Weighing barely 0.65 ounces, OVVO eyewear offers unparalleled comfort and unfailing durability. Tests showed that stretched flat, frames can hold up to 90 pounds without breaking or damaging the frame.
Founded in 2009, Shwood was born from the limb of a Madrone tree, a rusty pair of cabinet hinges, and lenses from the corner store. The goal was simple—create a product that encompasses the individuality and uniqueness that can only be found in natural surroundings.
Every piece of eyewear passing through our workshop has been manipulated by over twenty sets of hands, leading to their truly unique nature. In an industry consisting of a sea of sameness, the hope is that every Shwood product gives its wearer a sense of individuality that matches their own.
New York City in the 1980's was bustling with energy and creativity after near bankruptcy. Artists, designers, musicians, writers and well-known denizens restlessly roamed the fashionable urban streets. ROBERT MARC NYC saw an opportunity to make a name for itself and opened its first boutique in 1981. Influenced by New York City and classic French savoir-faire, the true beauty of ROBERT MARC NYC frames is the marriage of style and fit. Their hinge is their trademark: inspired by historical design and construction. Informed by decades of expertise. Fundamental to making their frames distinctively ROBERT MARC NYC.
MODO is dedicated to consistently designing eyewear that blends effortless minimalism with harmonious functionality. Their creative inspiration is found in the cities MODO resides in: New York, Milano, and Stockholm. Inventive technology and colorful designs achieve a highly unique collection of beautiful frames. For every frame purchased, a child in India receives complete eye care for a year through Seva.
Making a difference starts with making better choices. That's why we made it our mission to use recycled and biobased material in our Eco frames. Eco partners with Trees For the Future to plant one tree for every frame sold. Eco also supports Waste Free Oceans  and uses recycled ocean plastic waste in their frames.
Arbor's mission is to produce exceptional eyewear with new takes on timeless design using the finest materials and to make a difference. Through our Tree+3 program, we plant a tree for each frame sold & contribute 3% of our gross sales to organizations that help find homes for kids in foster care & orphanages. We partner with OneTreePlanted to plant trees that will contribute to cleaning the air we breathe, filtering the water we drink, improving habitat, and giving everyone a better world to see.
Originating from Sun Valley, Idaho, Smith was founded in 1965 with the invention of the first snow goggle featuring a sealed thermal lens and breathable vent foam.  With 56 years of innovation and design experience, Smith is widely known today as an industry leader that pioneers advanced eyewear and helmets that incorporate dynamic technologies, optimized performance and clean styling to fuel fun beyond walls. Smith seeks to power thrilling experiences in snow, surf, bike, fish and peak performance outdoor adventures with a comprehensive collection that exudes modern style and vibrant personality. To Smith, the experience is everything.
Myles Freeman started Wiley X in September of 1987. As an Army Veteran, he understood the need for high-quality protective gear. Back then, the military often provided outdated equipment that wasn't very popular amongst the soldiers. Myles knew they wanted to have confidence in the equipment they wore and, even in times of conflict, wanted it to look good. "If they felt good about what they were using or wearing, they would perform at a higher level," Myles often stated. From that point on, Wiley X began to design and develop cutting-edge eyewear, sunglasses, goggles and gloves for the U.S. military.